Pameran Arsitektur ARCH:ID "The Black Boxes" by Aplus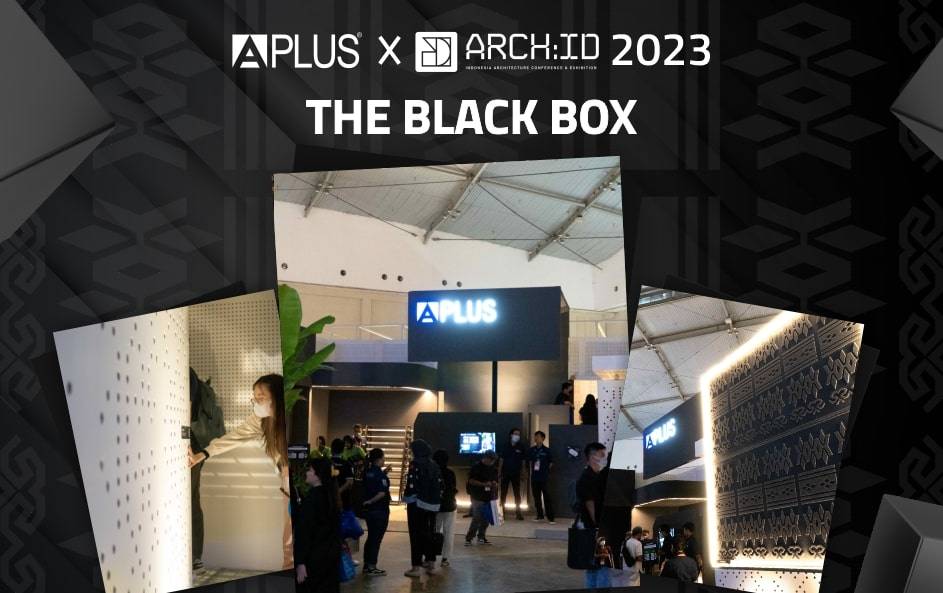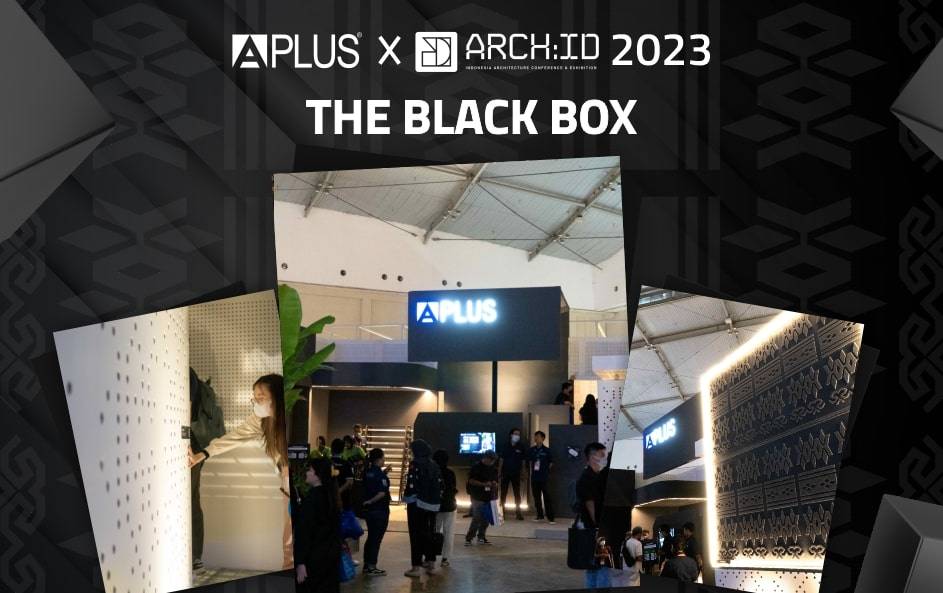 Pada tanggal 16-19 Maret 2023, Aplus berpartisipasi pada pameran arsitektur Arch:id yang diselenggarakan di Hall 3A, Ice BSD City. Pada pameran kali ini, PT Aplus Pacific mengangkat tema The Black Boxes untuk sebagai konsep arsitektur booth.
PT Aplus Pacific bekerja sama dengan Arsitek ternama di Indonesia, yakni Yori Antar dari Han Awal & Partners dalam pembuatan desain booth.


Konsep The Black Boxes
Penggunaan warna hitam pada pameran arsitektur kali ini bertujuan untuk memberikan kesan kuat dan menonjol sebagai identitas dari PT Aplus Pacific. Hal ini menyelaraskan dengan konsep Arch:id yang bertema identitas.

Instalasi pada booth mengangkat unsur budaya Indonesia dan dipadukan dengan konsep masa kini yang divisualisasikan menggunakan produk-produk Aplus. Bentuk instalasi yang dibuat seakan melayang menambah kesan tersendiri bagi pengunjung. Hal ini memperlihatkan bahwa produk Aplus bisa digunakan di beberapa kondisi lainnya. Selain itu, penggambaran budaya pada instalasi juga bisa dilihat melalui ukiran yang identik akan kebudayaan pada Gypsum Fibroze. Penempatan gypsum pada bagian depan booth membuat orang lain menyadari bahwa ada budaya yang coba diangkat oleh Aplus pada tema pameran arsitektur kali ini.
Gabungan tema kebudayaan dengan konsep modern diangkat dalam satu instalasi yang berbentuk labirin. Pengunjung bisa mengeksplore seluruh sudut-sudut yang ada di booth dan mengetahui kegunaan lainnya dari produk Aplus.
Untuk mempercantik tampilan booth, Aplus bekerja sama dengan Philips Indonesia dalam penambahan lighting di tempat-tempat yang diperlukan. Lighting ini menambah kesan mewah pada setiap ukiran dan sudut-sudut booth.
Games Competition
Aplus mengadakan games competition untuk turut serta memeriahkan pameran arsitektur ini. Games tersebut berupa foto yang diupload di instagram story dan juga video yang diupload di reels. Hadiah yang diberikan kepada pemenang adalah voucher gopay sebesar Rp 4 juta untuk 20 orang pemenang foto dan iPad Gen 10 untuk pemenang reels.
Produk Aplus pada Pameran Arsitektur Arch:id
Jika dilihat dari bentuk booth, pasti membuat kamu penasaran terkait produk apa aja yang digunakan untuk menghasilkan instalasi "The Black Boxes." Produk tersebut meliputi:
Aplus Sound
Full System Partisi
Gypsum G-Strength 12 mm
Metal Stud 76
Papan Silika Decorative CNC Cutting
Gypsum Fibrouse CNC Cutting
Hollow Galvanis
Papan Silika 15 mm